The Bruce Carter United Orthopaedic and Spine Center, located in Bridgeport, WV, is holding "Coats for Kids"–a winter coat drive to provide children in need with a coat this holiday season.
The National Center for Children in Poverty (NCCP) states that 43 percent of children live in low-income families and according to the national organization, One Warm Coat, a warm winter coat is a budget "extra" for the nearly 15% of Americans living in poverty.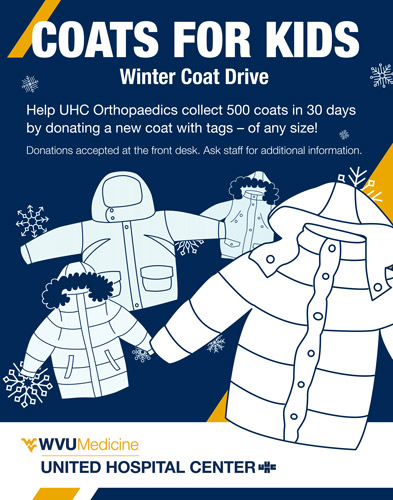 The Orthopaedic and Spine Center's goal is to collect
500 coats in 30 days.
Young children and adolescents who go without a coat are affected by the cold temperatures and can also lack confidence and fear being teased for not having the latest winter gear.
Individuals are welcome to donate a brand new coat with tags–of any size–now through the month of December.
"By donating a coat, you're helping us put that coat in the hands of a child who needs it in North Central West Virginia," said Joseph Fazalare, MD of UHC Orthopaedics. "Your kindness is appreciated in helping us reach our goal of 500 in 30."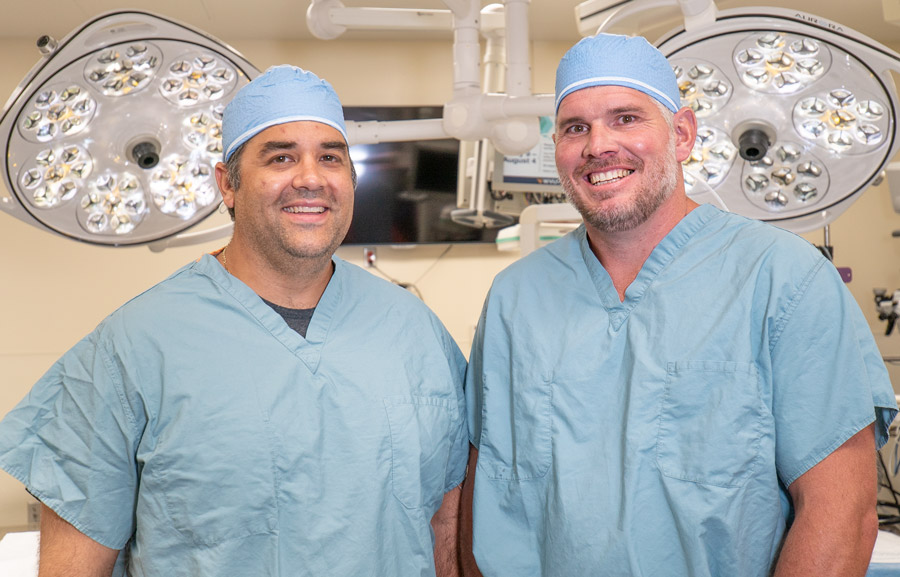 Donations can be dropped off at United Orthopaedics and Spine Center at 227 Medical Park Drive, Bridgeport, WV 26330 during normal business hours.
For questions about the winter coat drive, please call:
(681) 342-3500.
Please note, the information provided throughout this site is not intended or implied to be a substitute for professional medical advice, diagnosis or treatment. All content, including text, graphics, images, and video, on or available through this website is for general information purposes only. If you are experiencing related symptoms, please visit your doctor or call 9-1-1 in an emergency.